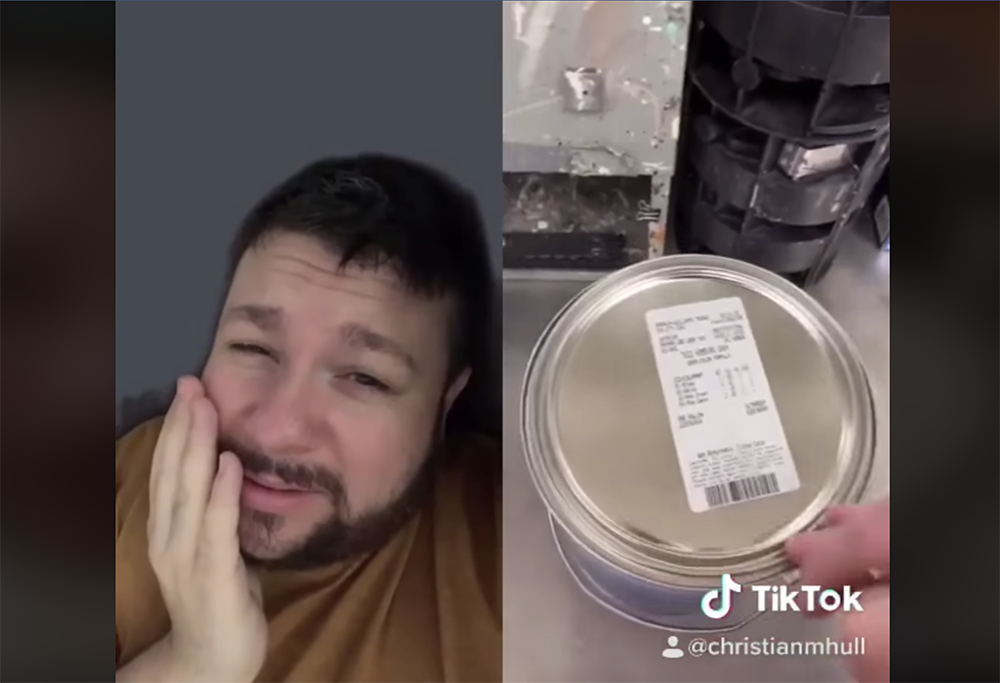 Aussie comedian Christian Hull has started a TikTok 'game' that is causing quite a stir online, becoming one of TikTok's new viral trends.
But what is this game...well it's simple, Hull in a duet with fellow TikTok users watches paint colours being professionally mixed and then tries to guess what the final colour will be.
The old saying goes watching paint dry is boring, but watching paint be mixed on the other hand that's a whole new level of addictive fun!
Melbourne comedian Hull takes you on a whirlwind journey as each colour is added to the base, and trust me you will want to watch to the end to find out what colour is mixed.
After a few watches, you will be right there with him guessing along and while you might be thinking, this would be a cinch you would be wrong!
Mixing paint colours seems to go against everything we learnt in Primary School about the colour wheel.
Watch Hull play the guessing game below!
P.S there is a Language Warning with these videos, so maybe don't watch them in front of the kids.
Image Credit @christianhull Facebook