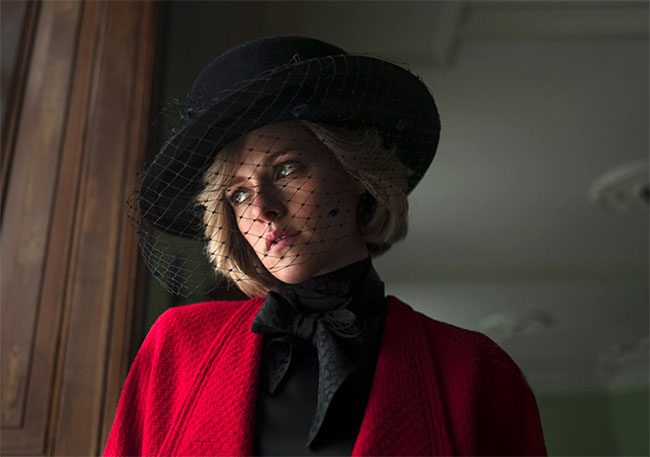 First look at Kristen Stewart playing Princess Diana (IMDB/Courtesy of Pablo Larraín)
Fans of The Crown are in a for a treat!
There's a new biopic being filmed, called Spencer, which focuses on three days in Diana's life in the 90s when she realises her marriage with Prince Charles is over and she needs to step away from her royal life.
And Kristen Stewart of Twilight fame will be playing the iconic role.
First look at Kristen Stewart as Princess Diana in Pablo Larraín's '#Spencer.' 📸

The resemblance is 🤯 pic.twitter.com/SlE3A771Fn

— Complex Pop Culture (@ComplexPop) January 27, 2021
Directed by Pablo Larrain, it's currently being filmed in Europe and the UK and is set for a release in 2021 to coincide with the 25th anniversary of Diana's death in 2022.
The official synopsis says: "December, 1991: The Prince and Princess of Wales' marriage has long since grown cold. Though rumours of affairs and a divorce abound, peace is ordained for the Christmas festivities at Sandringham Estate. There's eating and drinking, shooting and hunting. Diana knows the game. This year, things will be a whole lot different."
Stewart has said of her role: "Spencer is a dive inside an emotional imagining of who Diana was at a pivotal turning point in her life. It is a physical assertion of the sum of her parts, which starts with her given name; Spencer. It is a harrowing effort for her to return to herself, as Diana strives to hold onto what the name Spencer means to her."
No word yet on who will play Prince Charles or sons Harry and William but newly announced cast members include Sean Harris, Timothy Spall and Sally Hawkins.
What do you think about an American actor being chosen to play Diana? Do you think Kristen will do a convincing job?