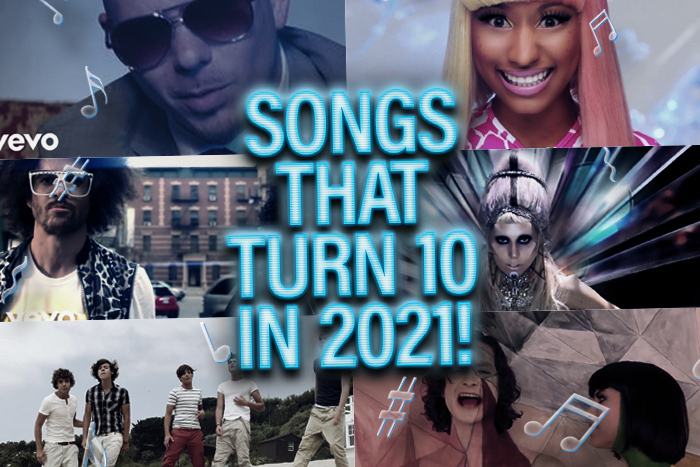 Let's rewind back ten years to 2011... Here's something to make you feel old!
We've compiled a list of 21 hit songs that turn ten-years-old in 2021. It feels like yesterday when these tunes were just hitting the airwaves, so scroll on down to take a trip down memory lane.
2011 was the year that the last Harry Potter movie came out, the Royal Wedding of Prince William and Kate Middleton happened, Game of Thrones first premiered on our screens and Charlie Sheen was fired from Two and a Half Men.
The year also introduced us to some iconic anthems and new bands and singers. Remember when LMFAO, Pitbull, and Flo Rida were a thing? One Direction released their first single, Adele rose to fame and everyone was singing "Every day I'm shuffling" to the biggest song of the year "Party Rock Anthem."
We've also left the best addition to last, so make sure to scroll down all the way for an iconic Aussie song and for that nostalgic rush!
---

LMFAO (ft. Lauren Bennett, GoonRock)
Party Rock Anthem
---

Gotye
Somebody That I Used to Know
---

LMFAO
Sexy and I Know It
---

The Black Keys
Lonely Boy
---

Katy Perry (ft. Kanye West)
E.T
---

Nick Minaj
Super Bass
---

One Direction
What Makes You Beautiful
---

Maroon 5 ft. Christina Aguilera
Moves Like Jagger
---

Lady Gaga
Born This Way
---

Adele
Someone Like You
---

Adele
Set Fire To The Rain
---

Pitbull
Give Me Everything
---

Flo Rida
Good Feeling
---

Jessie J (ft. B.o.B)
Price Tag
---

Jennifer Lopez (ft. Pitbull)
On The Floor
---

Rihanna (ft. Calvin Harris)
We Found Love
---

Bruno Mars
The Lazy Song
---

David Guetta ft. Sia
Titanium
---

Ed Sheeran
The A Team
---

Matt Corby
Brother
---

Reece Mastin
Good Night
---
Image Credits: (Youtube)