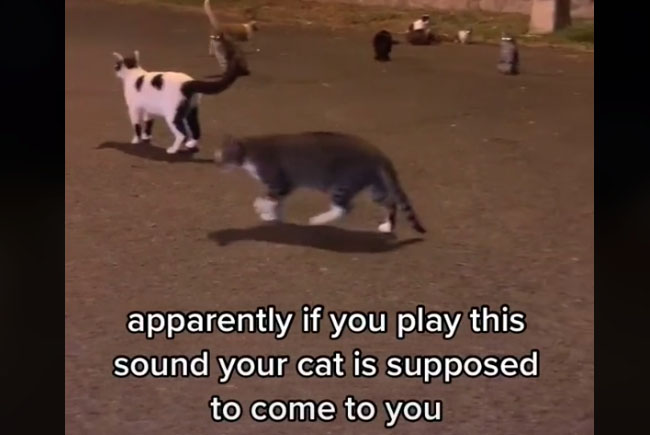 Cats are fickle creatures. Sometimes they'll do what you want, other times they'll ignore you.
But apparently if you make a particular meowing cat sound, your cat will come to you.
Just ask Tik Tok user peppermintsoap, whose video has had more than 9 million views.
She doesn't own a cat, so she just walked outside and made the sound.
Cue a street full of felines, their eyes glowing in the dark night like a bunch of demons.
Totally creepy if you ask me, but at least they're social distancing. Good cats!
The video didn't show what happened next though. Is there a sound to make cats go away?
Try the cat sound and let us know what happens!
Image: Tik Tok/peppermintsoap