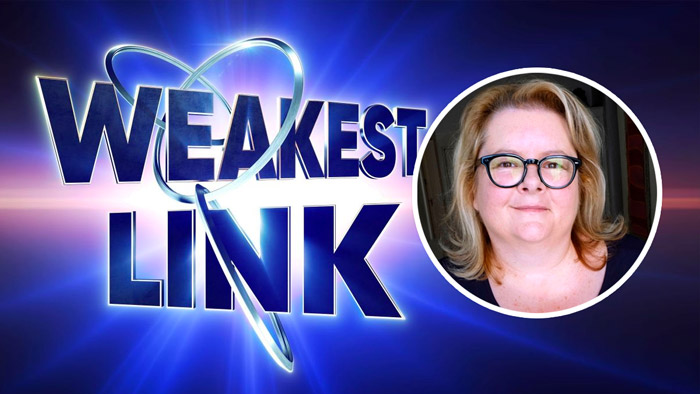 Aussie national treasure, Magda Szubanski has been confirmed as the new host of The Weakest Link Australia.
The revamped new series will return with Szubanski as the host and will apparently introduce a number of other twists.
Weakest Link is back and the brand new series features a new host: comedian, actress and Aussie national treasure @MagdaSzubanski!https://t.co/AQMcB4hYVb

— Channel9 (@Channel9) March 8, 2021
The original series ran for a year on Channel Seven nineteen years ago, between 2001 and 2002, and was hosted by the late Cornelia Frances. Weakest Link first appeared in the UK on BBC in 2000 with original host Anne Robinson. It's been produced in 46 countries.
On becoming the new host the Kath and Kim actress said:
"I've pretended to be nice my whole career – now I finally get to play myself."

"No, I will not be making the contestants look stupid. They're perfectly capable of doing that themselves.

"Weakest Link is right up my alley. I love to watch people squirm, and not in a sexy way. I look forward to hosting some of Australia's best and brightest... just not on this show."
Everyone will remember the iconic catchphrase 'You are the Weakest Link. Goodbye!' as each player is voted off. The game show sees a team of contestants try to win as much cash as possible by correctly answering a chain of general knowledge questions. Each round ends with the team voting off 'The Weakest Link' until one remains to win the jackpot.

Cornelia Frances presents The Weakest Link
Nine's head of content, production, and development, Adrian Swift said:
"Weakest Link is one of the world's most popular and enduring quiz formats,"
"It's not just about what you know, but also knowing who's your biggest threat and when to bank your winnings. All of that combined with the much-loved Magda Szubanski being anything but loveable in the role of Australia's strictest quizmaster. We are very proud to have the new Weakest Link here on Nine."
Do you think Magda will suit the role of the nasty host?
Just watch me

— Magda Szubanski AO (@MagdaSzubanski) March 9, 2021
Image Credits: (Nine)