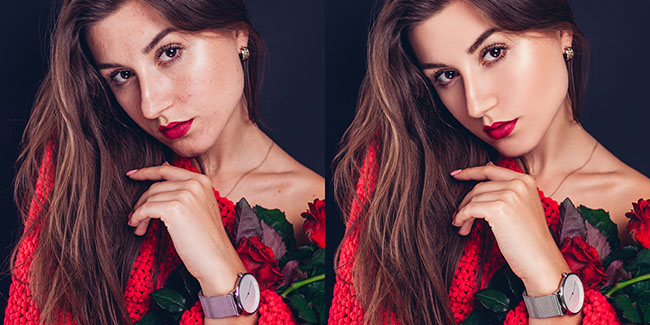 Unilever - the company behind brands including Dove, Simple, Rexona, Sunsilk and Lynx - has announced it will no longer use Photoshop to "change a person's body shape, size, proportion or skin colour".
It's a huge move given the widespread use of photoshop in advertising to get rid of any trace of hair, wrinkles, pores and more, which is seen as creating damaging and unrealistic beauty standards.
A survey by the company found that six out of ten people said the beauty industry creates "a singular ideal of who or what is 'normal', and that made them feel they should look a certain way".
The company is also removing the word 'normal' from its advertising, packaging and communications and it has also committed to increasing the number of ads portraying people from diverse groups.
President of Unilever Beauty & Personal Care Sunny Jain said: "We know that removing 'normal' from our products and packaging will not fix the problem alone, but it is an important step forward."
The move is part of the company's strategy to embrace "Positive Beauty" that is "inclusive, equitable and sustainable".
This also includes protecting and regenerating 1.5 million hectares of land, forests and oceans by 2030 and continuing to push for a global ban on animal testing for cosmetics by 2023.
Does seeing photoshopped ads affect how you view your body?
Image: Mariia Boiko / Shutterstock.com