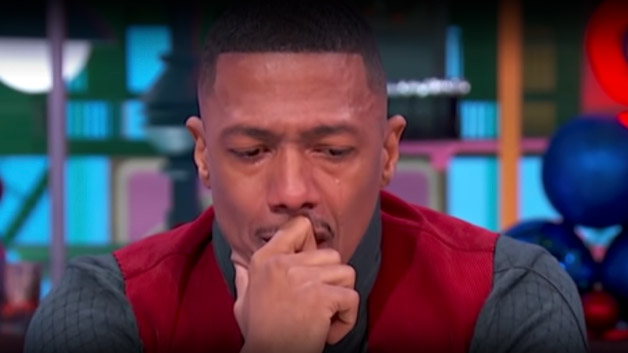 American TV personality Nick Cannon has revealed his 5-month-old son Zen Cannon has sadly passed away in an emotional message to his fans.
The 41-year-old father announced the sad news to his audience on his own daytime talk show on December 8, 2021, with his message shared to social media and Youtube in a 9-minute video.
A MESSAGE FROM NICK. @NickCannon WATCH NOW - https://t.co/hpxKJH6EEs pic.twitter.com/mzDiTSCA3L

— Nick Cannon (@NickCannonShow) December 7, 2021
Cannon reveals he hadn't revealed the news to anybody before talking in the segment but shows a picture of his youngest son, Zen Scott Cannon to his audience. 
An emotional Cannon goes on to explain Zen was born on June 23rd, 2021 and he noticed Zen had a sinus problem and a cough. He explains he always had 'interesting breathing' and by two months old Cannon noticed he had a 'nice sized head' which led him to take Zen to the doctors to get checked out.
Thinking it would be a routine process, doctors said his sinus' were fine but discovered he had another condition that caused fluid to build up in his head. Revealing it was actually a malignant tumour, he immediately went into surgery to drain the fluid.
The Masked Singer host says on Thanksgiving, there was an 'interesting turn' meaning the tumour had grown a lot faster and he spent the Sunday (December 5) on a beach with the last moments with his son.
Cannon posted a heartbreaking photo to social media of his last moments with his son Zen and his wife Alyssa Scott on the beach he mentioned in his video.
Zen was Cannon's seventh child. His first two children, twins, Monroe and Moroccan was with his marriage to Mariah Carey. He has two children with model Brittany Bell, named Golden and Powerful Queen and also twin sons, Zion and Zillion with Abby De La Rosa.
Image Credit: (Nick Cannon / Youtube)