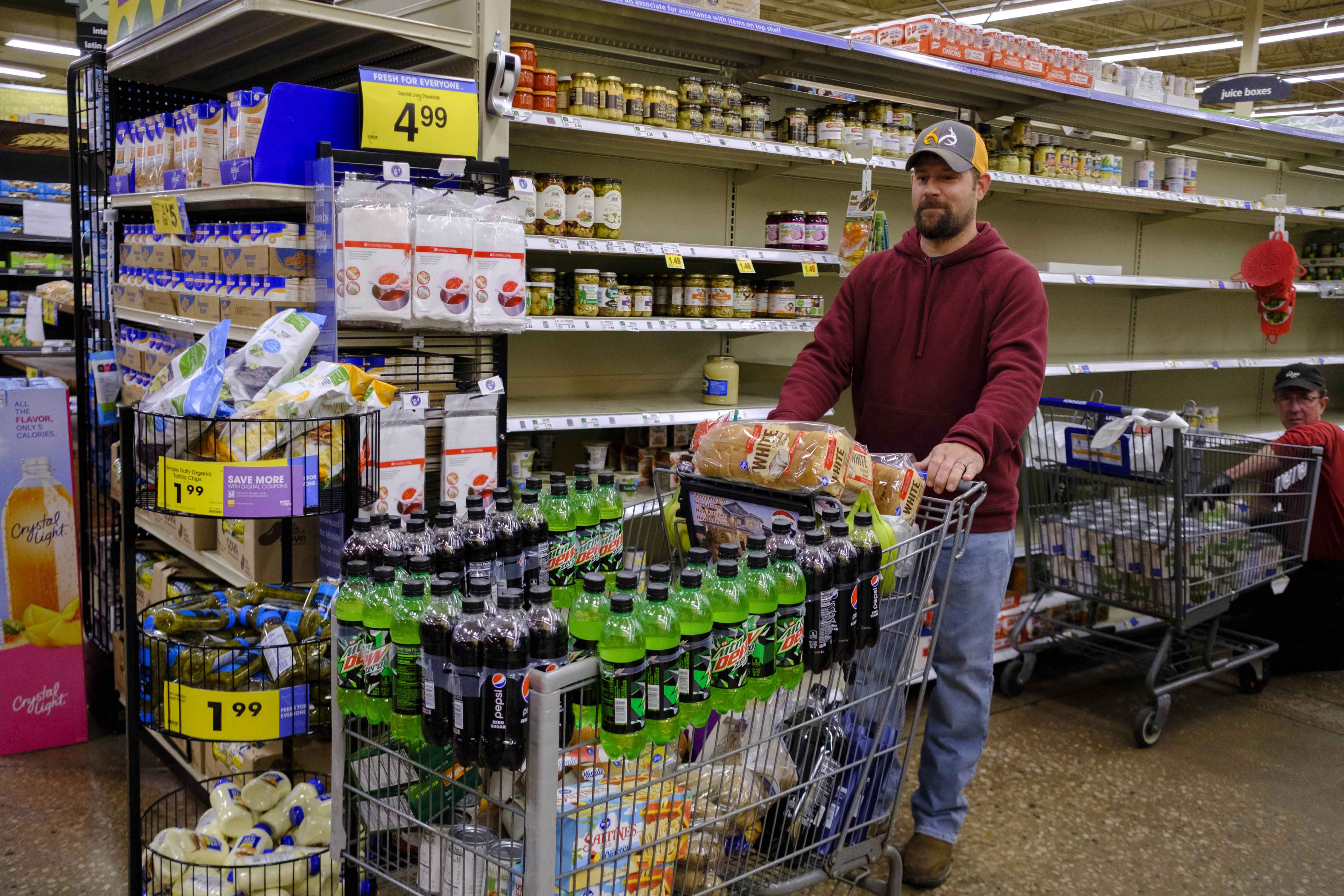 A shopper fills a cart with soft drinks for an older family member as shoppers fill a Kroger grocery store during the Covid-19 national emergency. (Photo by Jeremy Hogan / SOPA Images/Sipa USA)
US President Donald Trump has signed an executive order to prevent hoarding and price gouging of supplies needed to fight the deadly coronavirus, a spokeswoman says.
I ask all Americans to band together and support your neighbors by not hoarding unnecessary amounts of food and essentials. TOGETHER we will stay STRONG and overcome this challenge!

— Donald J. Trump (@realDonaldTrump) March 16, 2020
"This sends a strong message - we will not let those hoarding vital supplies & price gougers to harm the health of America in this hour of need," White House Press Secretary Stephanie Grisham wrote on Twitter.
President @realDonaldTrump just signed an EO to prevent hoarding & price gouging of supplies needed in our war against the #Coronavirus. This sends a strong message – we will not let those hoarding vital supplies & price gougers to harm the health of America in this hour of need. pic.twitter.com/eksxQOVKNM

— Stephanie Grisham (@PressSec) March 23, 2020
STRONG & UNITED, WE WILL PREVAIL! GOD BLESS THE USA!!pic.twitter.com/T6UCyaPRIy

— Donald J. Trump (@realDonaldTrump) March 23, 2020
© RAW 2020