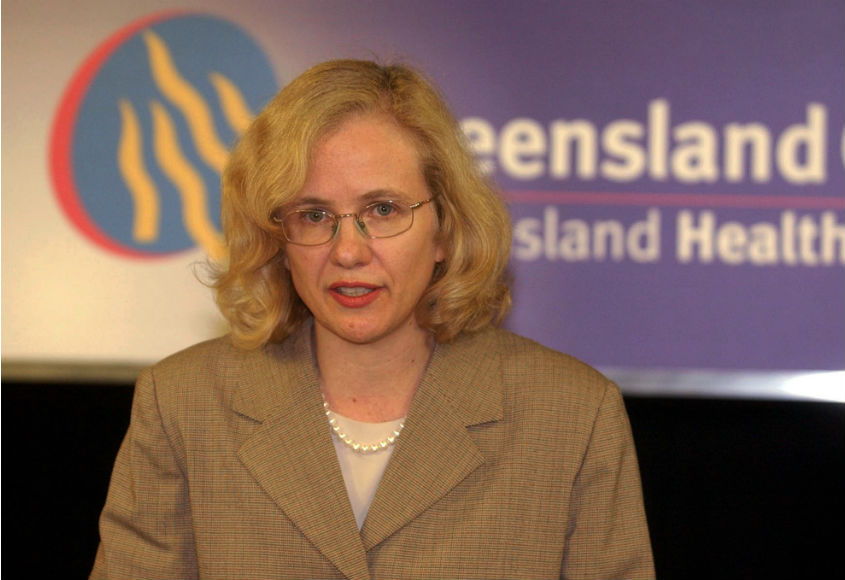 Queensland Health Chief Health Officer, Dr Jeanette Young. (AAP Image/Tony Phillips)
Health Minister Steven Miles said we have 50 new cases of COVID-19 in Queensland, taking the state total to 493.
Mr Miles acknowledged that we have recorded our first death from Novel Coronavirus in Queensland and a second Queensland life has been lost.
The latest Queenslander to lose their fight for life was a 69-year-old man from Toowoomba who had been a passenger on a cruise ship.
Mr Miles stressed, this virus will kill and could kill someone you know, adding they could have caught it from you.
He said that's why it is vital for all Queenslanders to comply with social distancing rules
He highlighted the Public Health Alert which mentioned Sails Restaurant in Noosa, saying it is vital that people keep their distance from each other
Mr Miles said we currently have no people with COVID-19 in Intensive Care in Queensland.
Chief Health Officer Doctor Jeanette Young urged Queenslanders to remain at home and urged anyone with symptoms to see their GP and consider getting testing.
She said too many people have been going to work sick and later testing positive and infecting others, forcing Queensland Health to carry out contract tracing, which takes time.
Doctor Young said the increase of 50 cases overnight shows "We are holding our own" and "We can manage those cases".
She said they will continue to look to the future, when we do have more cases.
Doctor Young said she was more worried about people going to liquor store Dan Murphy's or a supermarket than heading to a polling booth and voting on the weekend.
But this weekend, she is encouraging voters to head to the booth, vote and leave. She doesn't want anyone hanging around for a sausage sizzle.
She also accepted that it was difficult for those people who have had elective surgery delayed, but stressed that they were forced to make a choice. Hospitals are preparing to care for more COVID-19 patients.
By Michelle Brewer