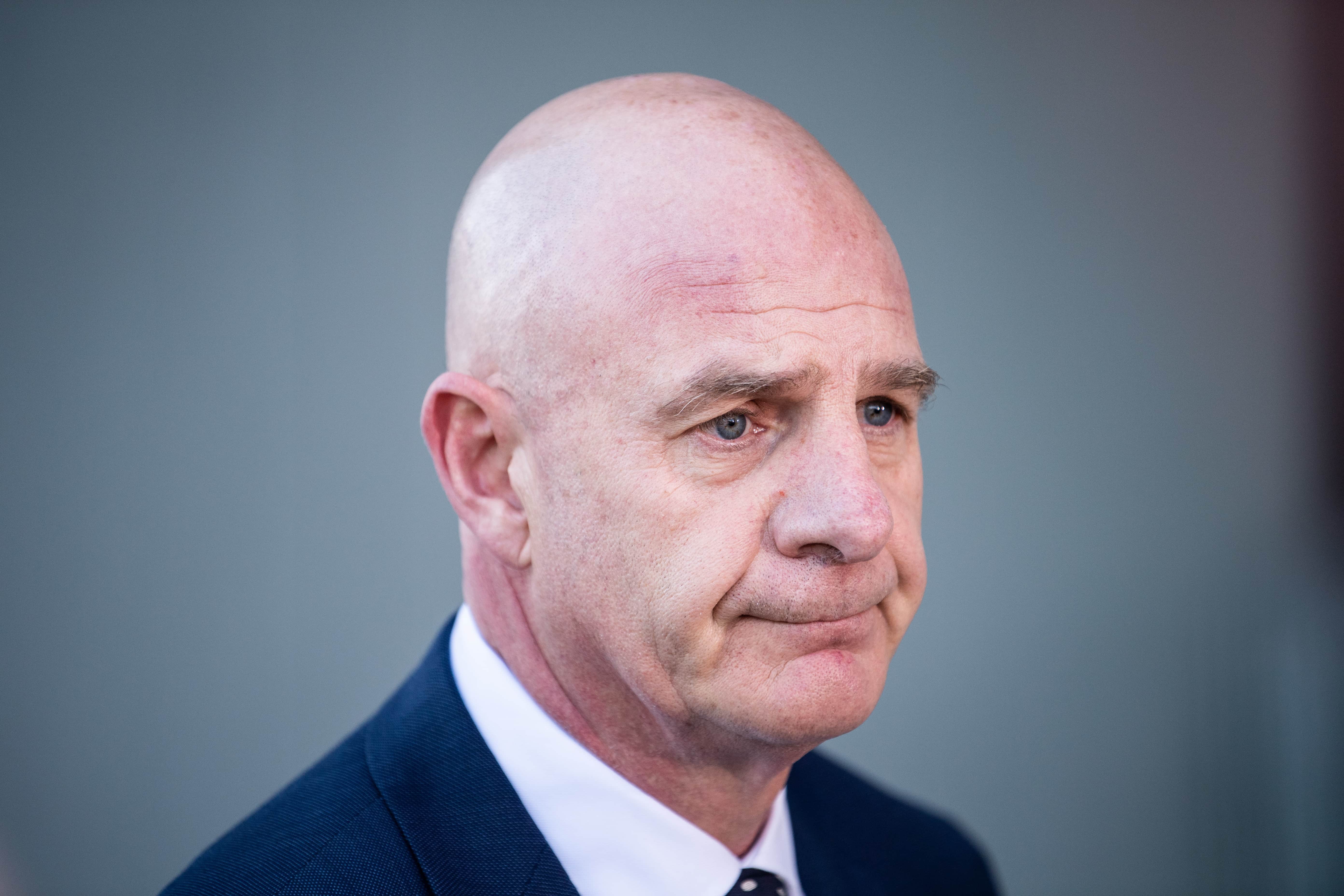 Premier of Tasmania Peter Gutwein speaking to media ahead of the Council of Australian Governments (COAG) meeting at Bankwest Stadium in Sydney, Friday, March 13, 2020. (AAP Image/James Gourley)
Tourists in Tasmania have been ordered to go home by the state's premier, who has also implored people not to visit the island amid the coronavirus pandemic.
People staying in hotels, hostels, bed and breakfasts, campsites and boarding houses have until midnight on Sunday to leave their accommodation, the state government announced.
"I'm sorry to say that, but go home," Premier Peter Gutwein told reporters on Thursday.
"Unfortunately there will be some dislocation for people but I make no apologies for working hard to keep Tasmanians safe."
Mr Gutwein also implored non-essential visitors to stay away, noting a mandatory 14-day quarantine period on arrival for anyone not considered essential.
"We're built on tourism so it hurts me to say that but do not come and put Tasmanians at risk," he said.
"We're an island and we are unique in that regard. We have used our island state as an advantage."
Tasmania has more than doubled its coronavirus economic stimulus package to $1 billion after an initial $420 million spend last week.
Public school levies will be refunded, water prices frozen and electricity prices capped, while power provider Aurora Energy won't disconnect any homes or businesses during the state-declared emergency.
There are a swathe of tax concessions for small business, as well as $50 million extra for interest-free loans.
"It is unprecedented. Never before has the state had to take steps of this magnitude," Mr Gutwein said.
The state's parliament is also debating laws to place a freeze on evictions to help struggling renters.
Tasmania has recorded 42 coronavirus cases, the latest six confirmed on Wednesday night, but there remains no evidence of community transmission.
Three of the cases recently travelled from overseas, two were on cruise ships and one is a close contact of a previously confirmed case.
Public Health Director Mark Veitch said 240 people linked to cruise ships are in self-isolation and are being monitored.
Another 80 people, who are close contacts of cases, are also in self-isolation.
Mr Gutwein said a hard lockdown was possible if people ignored current health advice.
State parliament has been suspended until August, with MPs to continue working from their offices or at home.
© AAP 2020