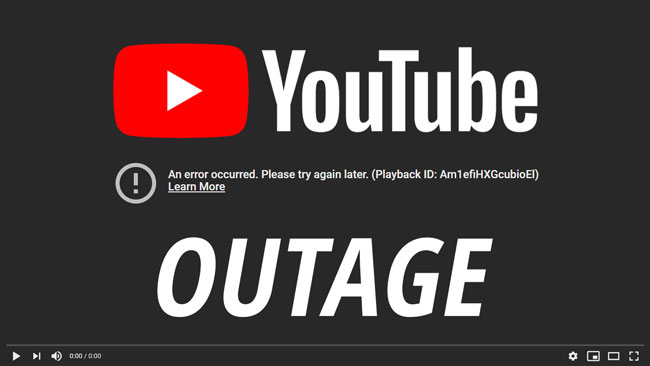 YouTube is having outages worldwide right now! It's not just you so please stay calm.
YouTube is owned by one of the largest companies in the world. Google. And through their @TeamYouTube Twitter account, they have let us know they are working on it.
"If you're having trouble watching videos on YouTube right now, you're not alone – our team is aware of the issue and working on a fix," the Twitter account wrote.
"We'll follow up here with any updates."
If you are not able to watch videos right now here's why 👇. Follow this thread for updates. https://t.co/c7XfzcCIYD

— YouTube (@YouTube) November 12, 2020
This particular outage is also affecting the Google Play Store. So if you are an Android user, you might need to wait a little while for the problem to be resolved.
Some users have reported that turning it off and on again seems to fix it. So maybe someone should tell YouTube that.
Update: "...And we're back – we're so sorry for the interruption. This is fixed across all devices & YouTube services, thanks for being patient with us ❤️"
...And we're back – we're so sorry for the interruption. This is fixed across all devices & YouTube services, thanks for being patient with us ❤️ https://t.co/1s0qbxQqc6

— TeamYouTube (@TeamYouTube) November 12, 2020